Keep or Sell Your Inherited Property?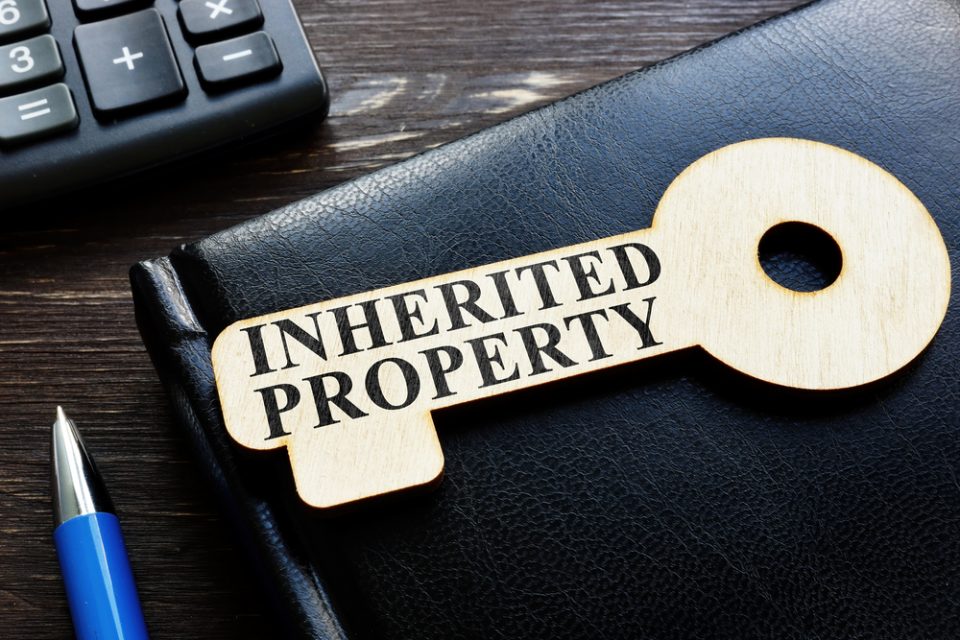 Selling an Inherited House
Are you on the fence between keeping and selling your inherited property? Not many like the idea of spending money on a property in order to sell it, particularly if they didn't own it. In this read, we are going to help you learn more about your options when it comes to inherited property.
Whether you knew about the inheritance or not, there are several unforeseen challenges that arise the moment the house is in your name. Owning a property does not come cheap. There are utility bills, maintenance costs, unexpected repairs, taxes, and many other things to handle, most of which will come as a surprise for inherited property. And the fact that the longer you own it, the more it will cost you doesn't make the process any easier.
Before you decide to either sell or keep the property, there are few questions you'll want to ask. Take some time to research the market as well as the property in order to make an informed decision. In the next section, we shall look at a few tips that should help you decide whether or not to sell as well as the available selling options.
Questions to Ask When Deciding to Sell or Keep Inherited Property
Do You Have a Use For The House?
Holding onto an inherited house for sentimental reasons is okay, but do not feel like you're obligated to keep the property. Once keep it if you have a good use for it. Otherwise, it doesn't make sense to hold onto a house that will only sit there.
Are there Other Owners?
If you're not the only one who inherited the property, it's important you all meet and come to a consensus. You should work together to come to a satisfactory decision for all, whether you choose to sell or keep the property. If there's one who disagrees, consider buying them out in order to avoid disagreements down the line. Keep in mind that it's just a house and the one who passed it down to you would never want to see it become a source of conflict.
How Much Can You Spend Upfront If You Choose to Sell?
If the property hasn't be cleared out, this should be the first thing. A conventional property sale will involve several upfront costs. Chances are you'll need to do some repairs, improvements, and professional cleaning. Making repairs to a house you have never owned is challenging as you do not know what you're getting into.
The last thing you want is to find yourself spending thousands of dollars on a house that you intend to sell. Depending on the selling route you pick, chances are you'll end up spending on repair costs, marketing costs, closing costs, etc.
Ways to Sell an Inherited Home
(i) Listing
Listing the house in Athens will require you to get it ready for the multiple listing service (MLS). When calculating the asking price, look at the neighborhood and how much similar houses in the area are selling for. Be realistic with the price, and do not spend too much money on spruce-ups. When you list an inherited property that requires substantial repairs, you might end up frustrated due to the upfront costs.
(ii) For Sale by Owner
Selling the inherited property on your own will help avoid real estate agent commissions. However, you'll still need to spend on repairs, professional cleaning, marketing, etc. More often than not, selling on your own to a conventional buyer takes longer and makes you less money compared to other options.
(iii) Sell to an Investor
The last and one of the most appealing options to sell an inherited house is using cash home buyers. These are real estate investors that buy properties for cash, regardless of their condition in a relatively short period. With cash home buyers, you won't have to spend a cent out of pocket as they buy as-is. Also, you won't have to pay expensive agent fees, commissions, or administrative fees.
Want a Fast, Fair, No-Hassle Offer on your House?
Need to sell quickly or just don't want the cost and delays of putting your house on the market and having strangers in and out of your house, possibly for months? We can help!
or Call (706) 717-6634 for a fair, fast offer